Social work offers a varied and interesting career working with and supporting children, adults, families and their wider communities. It can be a challenging and demanding career but offers unique rewards and job satisfaction.
Watch the films below to hear why some of our current Social Workers chose the profession and their experiences of  studying and working in the partnership.
There are a range of routes to get into social work, one of which is through the completion of a social work qualifying degree. Our social work degree path is set out below; both our University partners offer undergraduate and post-graduate social work qualifying degrees including new four-year integrated Masters programmes.
Who we're looking for
We're looking for high calibre candidates with a good academic ability, strong values base and the ability to demonstrate the following skills and attributes: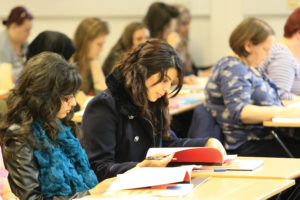 Emotional intelligence
Resilience
Adaptability
Communication
Collaborative working
Qualifying Social Work Degrees
Within the Partnership, the Unive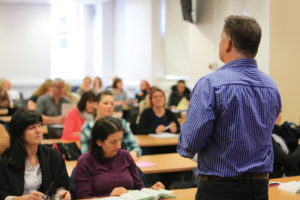 rsity of Huddersfield and University of York both offer social work degree qualifying programmes. These will provide you with the practice skills and academic knowledge needed to become a registered social worker in England.
Our university partners both have internationally recognised research profiles and outstanding track records in providing high quality social work teaching, with excellent achievement rates and student satisfaction feedback.
Our courses are approved by the Health and Social Care Professionals Council (HCPC). Your ability to practice as a Social Worker is subject to HCPC approval.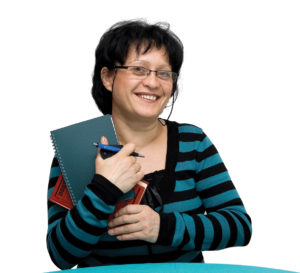 Our university degrees offer you a high quality learning experience through:
Modules co-developed and co-delivered by Social Workers and service users;
Curriculum reviewed by Principle Social Workers to ensure it reflects local assessment and intervention approaches;
Two work placements linked to your preferred area of practice with the opportunity to acquire extensive experience of undertaking statutory social work;
High quality support and mentoring while on placement from an accredited Practice Educator;
Practice learning sessions delivered by the partnership's team of Practice Educator Consultants who are based in local authorities;
Opportunities to develop research skills and learn from practitioners undertaking academic research;
Final year support from social work employers to help you make:

Professional contacts,
Apply for jobs,
Prepare for interviews, and
Successfully make the transition from student to frontline Social Worker
Entry Requirements
Undergraduate degrees – 120 UCAS points
Postgraduate degrees – 2:1 undergraduate
For other qualifications please see links below
Admissions Process
Both universities invite shortlisted candidates to attend assessment days that have been co-designed with local authority partners and services users.  These provide an opportunity for us to learn more about your motivation to become a Social Worker. They also enable you to hear about the degree programme, the Teaching Partnership and meet with current students and practising social workers. The day will include a variety of activities where you will be assessed by academic tutors, experienced professionals, and service users and carers.
Further information


University of Huddersfield
MSci Social Work – This new four year programme combines undergraduate and postgraduate study into a single degree, helping you prepare to work in all social care settings.
MSc Social Work – For a rewarding career in Social Work, this two your course provides the opportunity to develop skills in counselling, psychology, community and social development from our experienced lecturers.
University of York
MSocW Social Work – This new four-year course with an integrated Masters year provides an advanced alternative to standard three-year BA Social Work degrees. You'll gain a Masters-level qualification which is highly valued by employers. You'll have more opportunities to gain experience on placements in diverse social work settings and receive a broader grounding in the social sciences
MA Social Work – This course offers you both a masters degree and a professional qualification. Our course lasts two years and will equip you with the skills and knowledge you'll need for effective professional practice as a social worker. It is suitable for graduates from a wide range of disciplines who are committed to a career helping people. You will gain the knowledge and skills required for effective practice in this demanding and rewarding profession.